Specialist Hypnotherapy That Works
You're here searching for peace of mind. Let me show you how quickly solution-focused hypnotherapy will help you boost confidence, lose weight, quit smoking, overcome fears and reduce stress and anxiety.
"Hypnosis is…a very powerful means of changing the way we use our minds to control perception and our bodies."
- Dr. David Spiegel, MD, professor and associate chair of psychiatry and behavioural sciences at the Stanford School of Medicine.
Solution Focused Hypnotherapy
Proven Methods Based On RTT and NLP Techniques
What Is RTT?
Events don't affect us, it's the belief we've attached to them.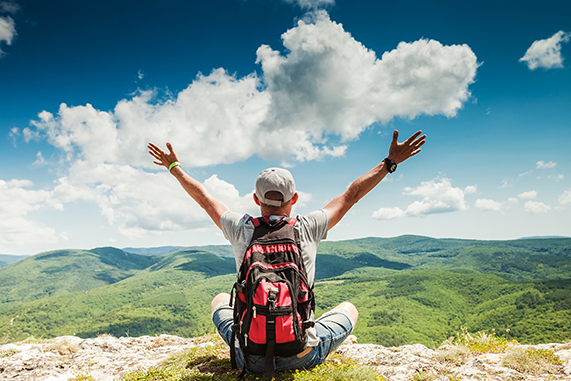 Rapid Transformational Therapy (RTT) is an extremely powerful and effective technique originated by Marisa Peer, voted Britain's top therapist, that allows me to discover the core reason behind why you haven't overcome your issues.
You may have spent countless hours and money trying other therapies to boost your confidence, lose weight, or overcome fears, phobias and addictions, only to find that the process didn't work, or worked for a short time only. This may have left you wondering if there is any hope that you can achieve your goals and get what you want.
RTT combines the most beneficial elements of neuro-linguistic programming (NLP), hypnotherapy, psychotherapy and cognitive behavioural therapy (CBT). But it differs from all of these treatments because we access the memory and recall of your sub-conscious mind to pinpoint the limiting belief that holds you back. This belief is something you formed a long time ago, and it has been working away below the surface guiding you to continue with behaviours that no longer serve you. Once identified, we work on letting go of the belief and replacing it with the empowering thoughts, images and beliefs you identify as wanting.
I am an advanced RTT therapist and trainer for Marisa Peer. I offer RTT sessions at my South Molton Street clinic in London or on-line via Zoom or Skype. Clients experience the same great results from an on-line RTT session as they do seeing me in person. If you want to know more, contact me.
What Clients Say
All my life I felt there was a void in me…I have always felt something was missing and I was different to everyone else. During 2019 I had a mental breakdown. This was largely due to an understanding that things in my childhood had deeply scarred me.It has been 2 months since my treatment, and I feel like a completely different person. I truly love myself for the first time in my life…The hole inside me is no longer there…I am no longer triggered by certain people/words or acts…How I feel/think about me is all the matters. This has changed my life…EVERYONE should invest in this treatment. People treat me differently I can tell, I'm happier more open and genuinely excited about life. The turnaround has been phenomenal. Cindy was amazing. I was sceptical about going under as I have no recollection of my childhood; my mind has locked it up like a vault…I cannot recommend this treatment or Cindy enough. If you have the opportunity to change your life for the better why would you not take it?